About a month ago we were in the peak of the coronavirus crisis. People were losing jobs all over the place, there was widespread panic, and even I — although my job is online — was worrying about my future income.
Now things are calmer. But many are still jobless. I believe that many, like me, have come to realize that their job won't save them. Having all your financial eggs in one basket is so outdated, and the average millionaire has seven sources of income. So it's time to step it up.
I wrote an article last month about my plans to diversify my income. So that I wouldn't have to rely just on my job. If you'd like to read it here it is: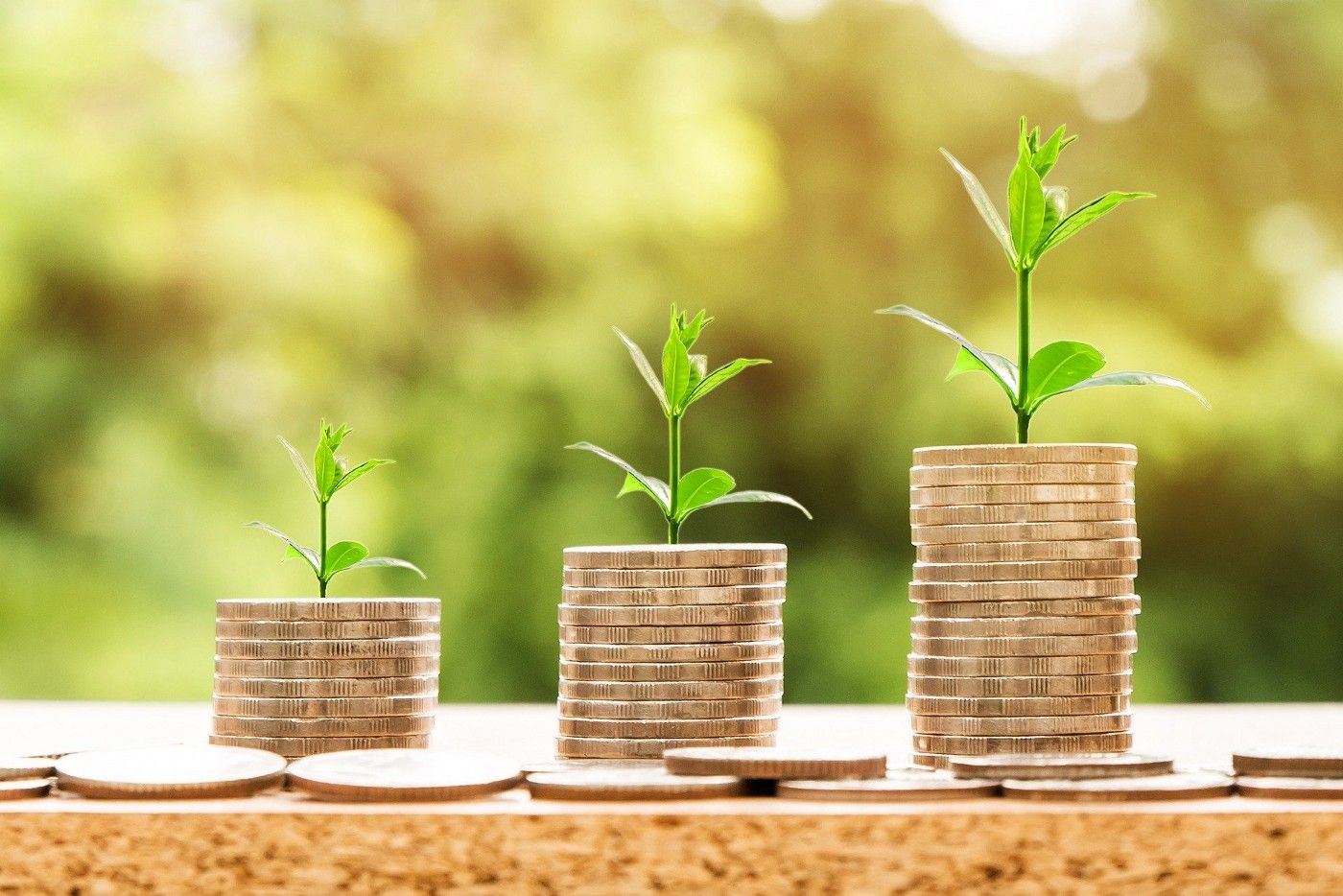 I had decided to plan out my strengths and weaknesses so I could understand what I could monetize. I came up with a list of 5 categories that I want to try.
Blogging about health and fitness (using affiliate links to monetize).
Writing on Medium and earning through the Medium Partner Program.
Investing in high dividend ETF's.
Teaching, or in other words, creating online courses.
Etsy, an experiment.
Read on for my progress in each category.
---
Health and fitness blogging
I'm still doing research, but it's going to be my most 'classical' income strategy. What I mean is that blogging isn't new, people have been doing it profitably for over 15 years now, and it's not going anywhere. The key is high-quality content and good SEO.
Health and Fitness is, in fact, a top-earning niche for blogging. Along with personal finance of course. But fitness is a major hobby of mine, and I have so much knowledge that I can just spill on a page. I heard somewhere that when choosing a niche, bloggers must ask themselves — do I have 100 articles in me? Yes, I do.
I believe this niche doesn't work well on Medium. I tested one article, and it didn't go well. Obviously, one article doesn't prove much. But I think that Medium has a certain type of reader that doesn't come here for fitness advice. There are no major fitness publications or writers.
SEO is the way to go. People google fitness-related questions a lot. There is a huge amount of keyword research to be done, and a goldmine of article ideas to be discovered. Fitness is always evolving, so keeping up with trends is a must.
Coming up with a blog name is a huge blocker for me. I suck at naming things, and a blog name needs to roll off the tongue and be easy to spell, and the domain needs to be available. This is not easy!
My next steps will be to do the SEO and keyword research, to get a better idea of the current trends, and hopefully, that would also help me in naming my blog.
Writing on Medium
This is the only category that was somewhat successful for me so far.
I made $42 from the Medium Partner program this month. Most of that was just from one article on language learning, which is surprising because it's just something I wrote for fun and not my main area of expertise.
The article consistently earned about a dollar a day for the entire month. Although it's not much, I'm pretty happy with the idea that you can write something and then it makes you a dollar a day. Imagine having 50 such articles. I wonder how long it will continue to earn at this rate?
I published 5 other articles this month, but they did not earn as much despite being featured in publications. They did, however, bring me some followers which is great in the long-term.
Investing
Quarantine got in the way of this one, unfortunately. I needed to visit a broker in-person to create an account with them, but their offices are closed for the next month or so. So no progress here.
Teaching with Courses and eBooks
This is a very interesting field with a lot of potential. I've been doing further research and planning exactly what I will teach and where.
Gumroad is a very popular website for selling digital products. The purchasing process is extremely fast and frictionless, and email marketing is built-in so you can stay in touch with your customers. Perfect for ebooks or packages of videos.
Platforms like Udemy, Skillshare, or Teachable are best for a course that is hosted online. This is if you don't want to share the actual ebook or video files with your students. They need to learn by logging into the platform. A bit more secure, but less user-friendly in my opinion.
Selling courses is hard when you don't have any following. You need to build up an audience first, either via social media or a newsletter. Otherwise you won't have anyone to sell to.
Udemy might be a good way to get customers in the beginning. I'm not very happy with the 50% that they take as their cut, but being on a marketplace means that it's easier for people to find you. It can give some valuable experience for me as a beginner teacher.
What will I be teaching?
Mostly I want to focus on web design and SEO skills for entrepreneurs. Sure, there are lots of web design courses but many are targeted at people that want to become web designers. I feel like there is a lack of courses for people that want to run an online business and need the basic technical skills to do so.
I'm a web developer specializing in eCommerce, and I often have to advise my clients on various problems that are common to everyone running an online business, not just eCommerce. Everyone needs SEO, everyone needs a fast website, everyone needs to pick platforms and tools.
I'm very excited about teaching. Not only do I enjoy sharing my knowledge, but it's also incredibly profitable — with almost no expenses and huge scalability if you can attract 1000+ buyers.
Etsy
Another thing that quarantine got in the way of. My plan was to pick up woodcarving.
I believe that everyone should have a physical skill — something you do with your hands, and not in front of the computer screen. My girlfriend is actually a great example of this. She was able to use her basic sewing skills to make us some handmade masks. She also knows hairdressing and cuts my hair all the time. In worst-case scenarios such as war and severe economic downturns, these types of skills are how people survive.
Etsy is the number one place to sell handmade goods. I don't expect to earn a lot there, but it's more about diversifying my skills rather than the money.
To start woodcarving, all you need is a small carving axe, and a carving knife. I wasn't able to order these items because of the quarantine. But that's ok because it would also be cool if, in another month or so, my Medium earnings could cover the costs of these tools. I like the idea of not having to dip into my main income, but rather re-investing my side income.
---
So that just about covers it. I've been reading so many articles about how people make money. There are opportunities everywhere. But it's also important to just stick to a few things and do them well. Even the 5 that I'm trying might mean I will be spread too thin.
Are you making money online? I'd love to hear about it!
About the author:
I'm a web designer and write about all aspects of making money online.  
Follow me on Twitter.